Please continue to obey the burn restrictions. Until those bans are lifted, making s'mores in the oven or microwave are functional year-round options – just don't walk away from the appliance.
The current fire alerts map shows a special weather statement: elevated wildfire concerns continue into FRIDAY NIGHT until 8 PM EDT, covering the entire U.P. and northern Wisconsin.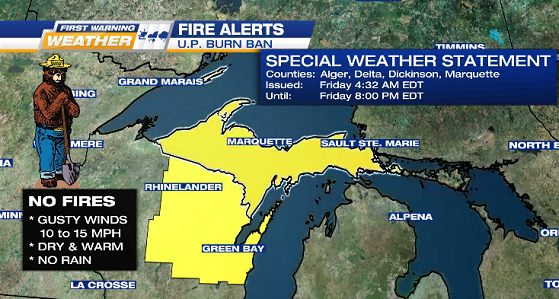 ---
Here's a look at the next 24 hours. I've got your full forecasts at 6 PM & 11 PM EDT, only on WZMQ 19 News.