A Michigan Department of Natural Resources (click here for updated map) U.P. Burn Ban is in effect, so please do NOT light any fires.
We're in a critical wildfire weather risk situation: dry conditions, low humidity, & gusty N winds up to 25 mph.
Immediately report any wildfires by calling 911.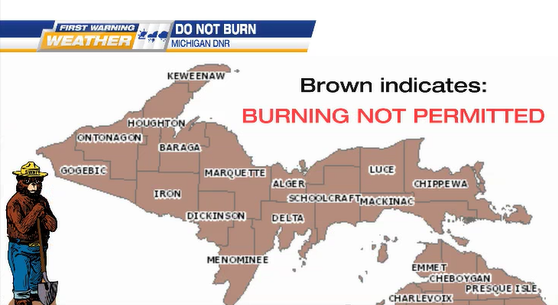 ---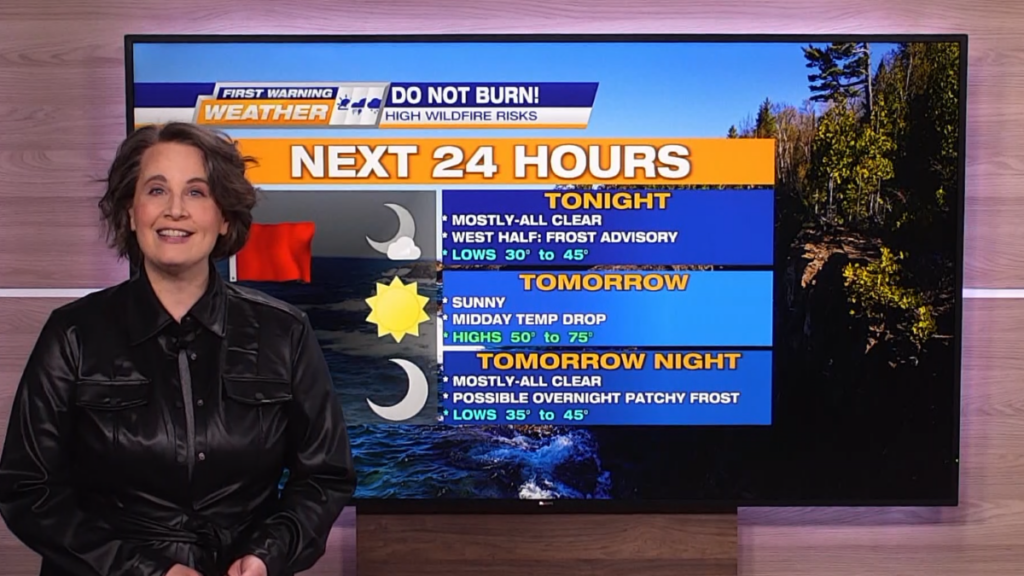 ---
TONIGHT mostly clear, FROST ADVISORY for the west half, cold lows 30° to 45°, & N winds calming overnight.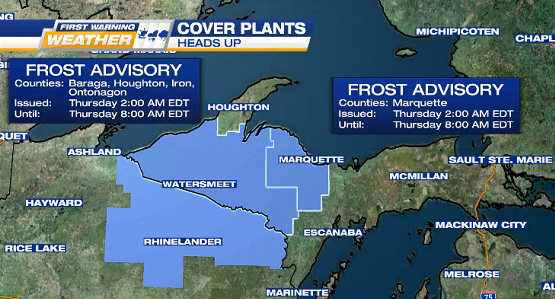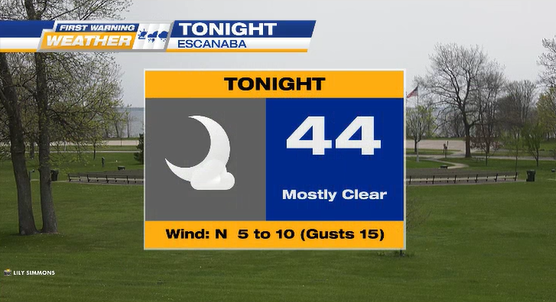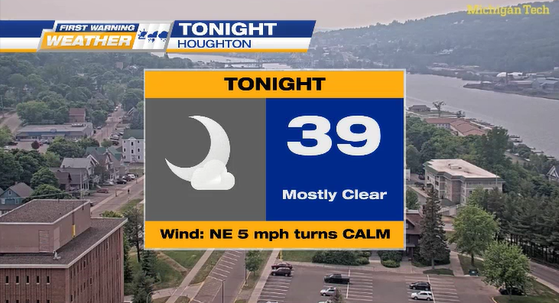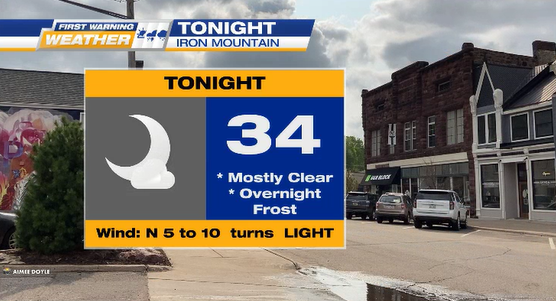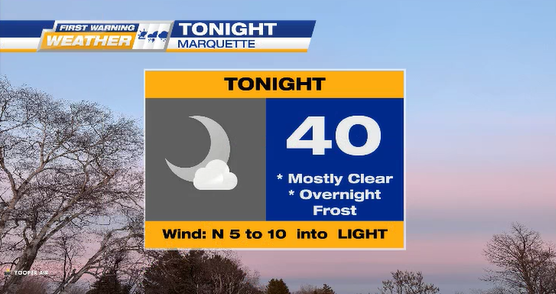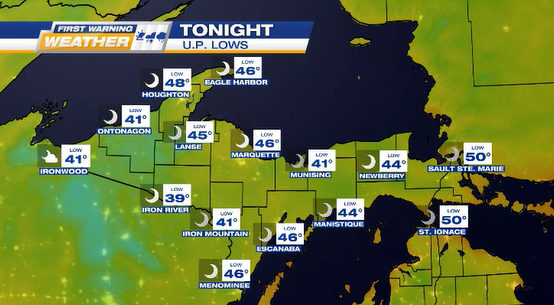 ---
THURSDAY abundant sunshine, highs 50° to 75°, & N winds up to 15 mph.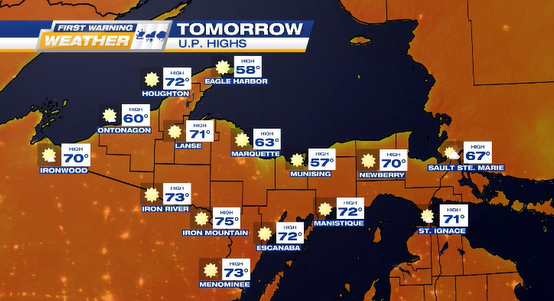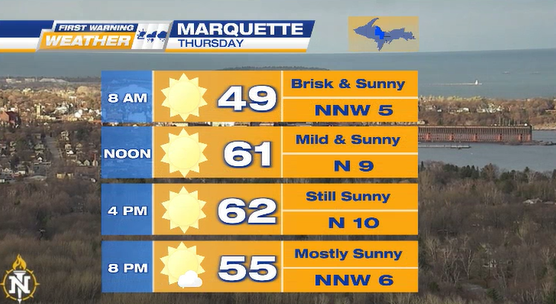 ---
Kiwanis Club of Marquette Chicken BBQ forecast on SUNDAY 6/11 from 11:30 AM until 1:30 PM looks like mostly sunny skies, temps in the mid 50°s, & 15% chance of rain showers.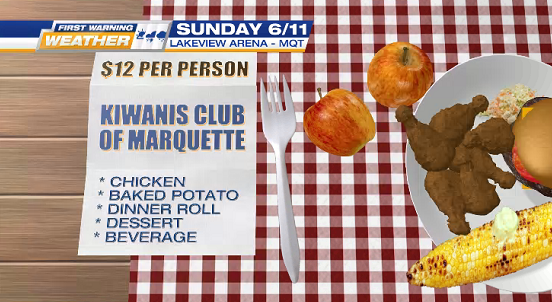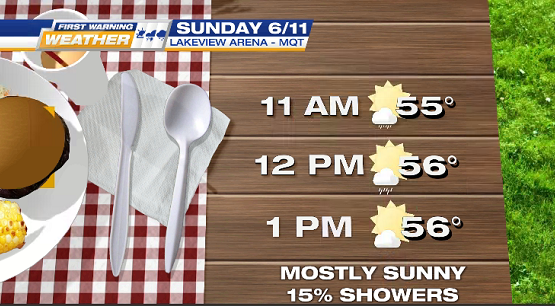 ---