Per the Michigan Department of Natural Resources: do NOT burn!
Extreme wildfire danger increases with very dry conditions, N winds 10 to 15 mph, gusts up to 30 mph, low humidity (14%), & no rain in sight.
WEDNESDAY – RED FLAG WARNING for majority of the U.P. & top half of L.P.
---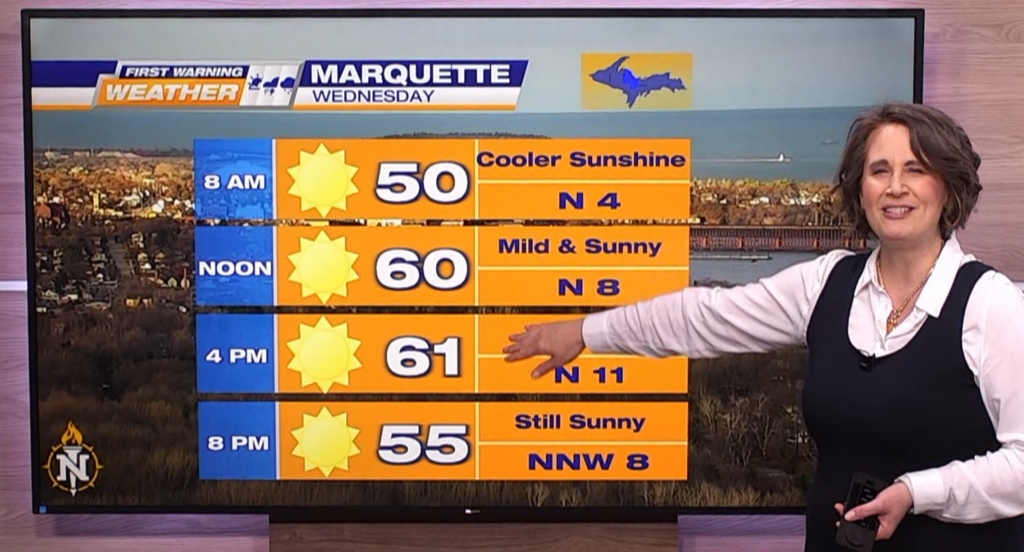 ---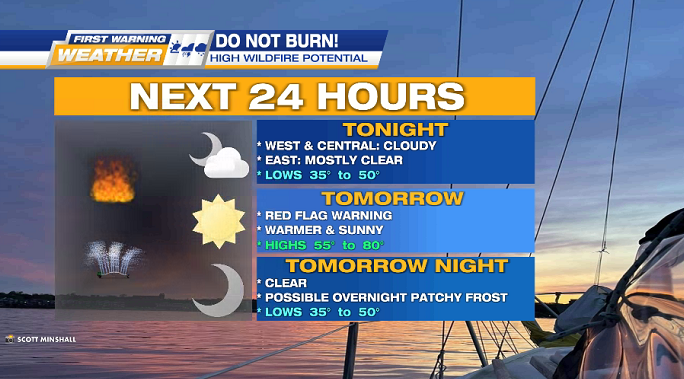 ---
TUESDAY NIGHT cloudy west half & clear east half, lows 35° to 50°, & NE winds calming overnight.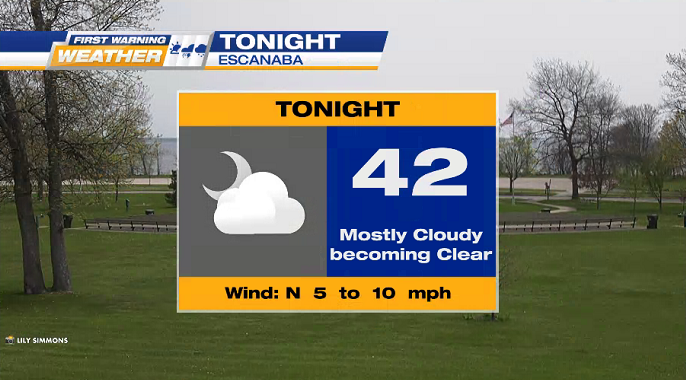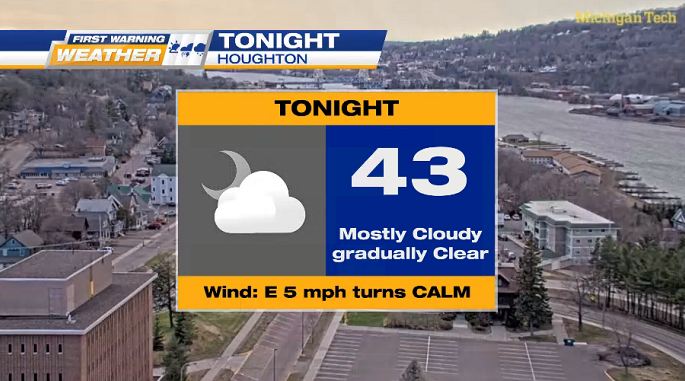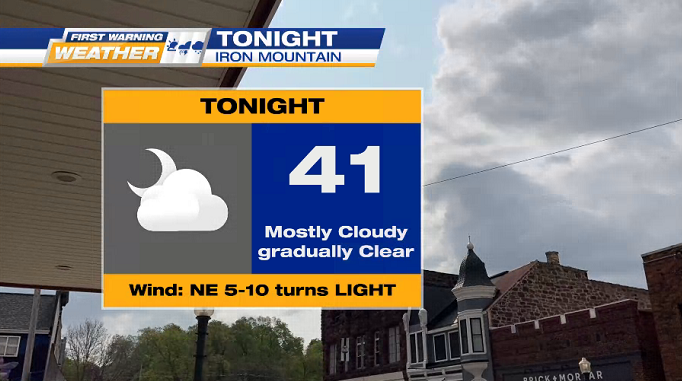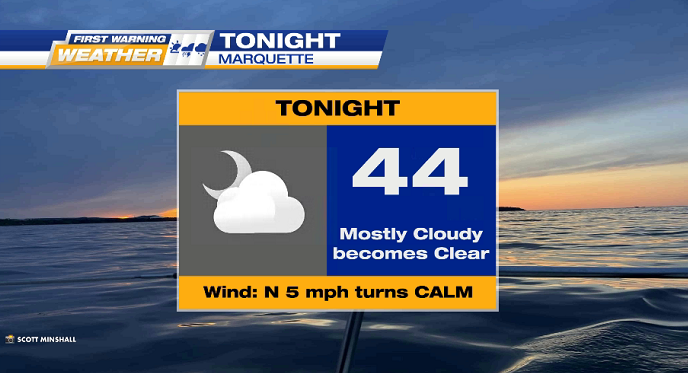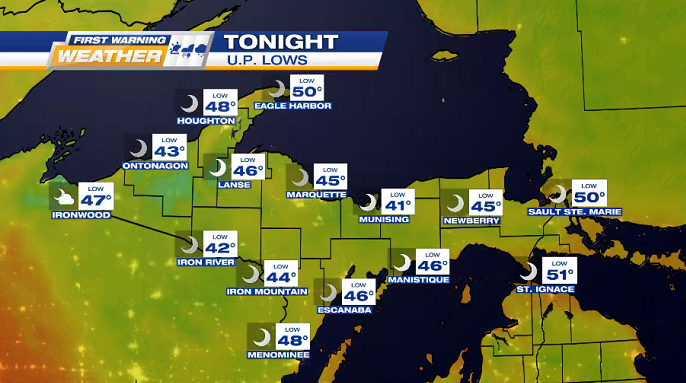 ---
WEDNESDAY abundant sunshine, warmer temps 55° to 80° (cooler by the lakes), & ENE winds pick up speed.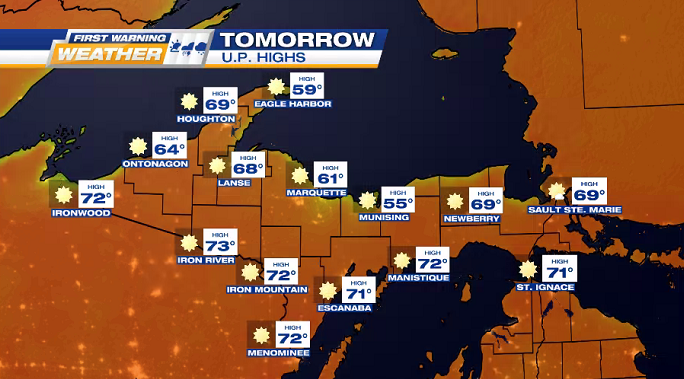 ---