This also means FIRE WEATHER conditions. Avoid burning & follow burn restrictions to help prevent the spread of fires. If you see a wildfire, immediately call 911.
Chances of rain showers Friday – let's hope it drops.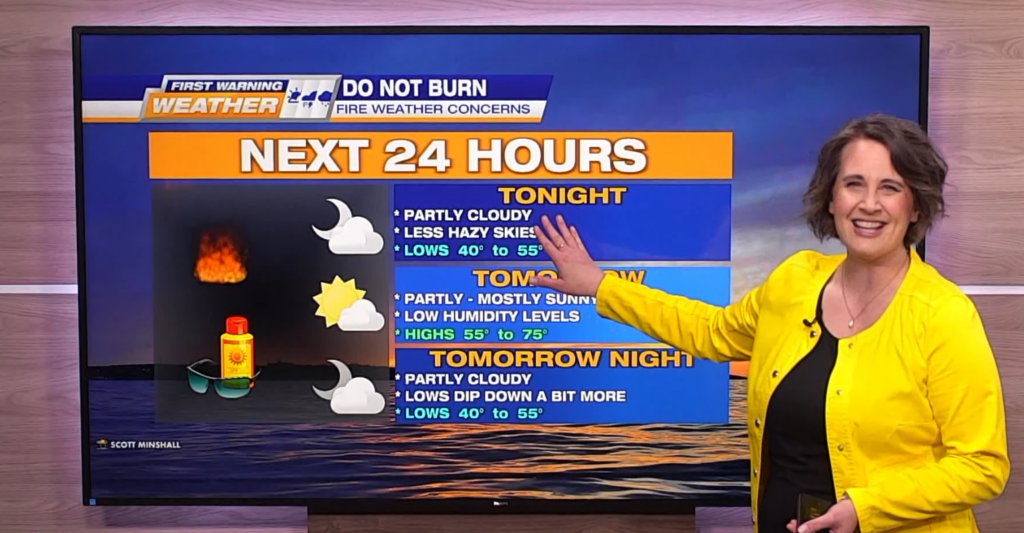 ---
ALERTS to be aware of (alphabetical order):
AIR QUALITY WARNING – Wisconsin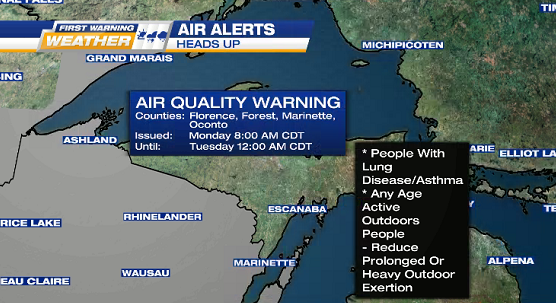 FIRE WEATHER WATCH – downstate Michigan / Lower Peninsula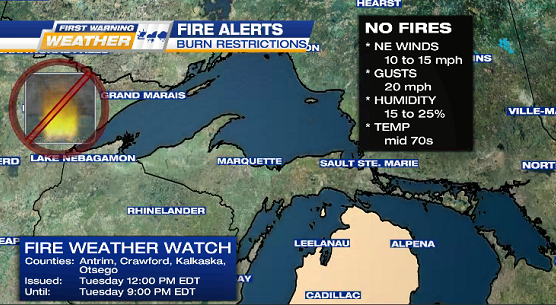 DENSE MARINE FOG ADVISORY – west half of Lake Superior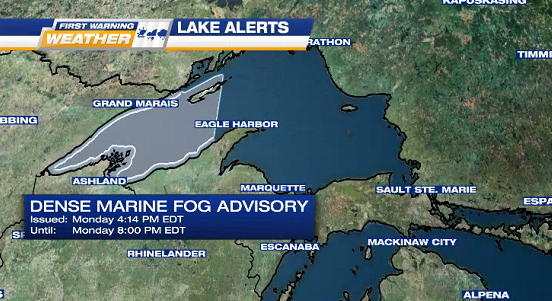 ---
MONDAY NIGHT partly cloudy, lows 40° to 55°, & light winds.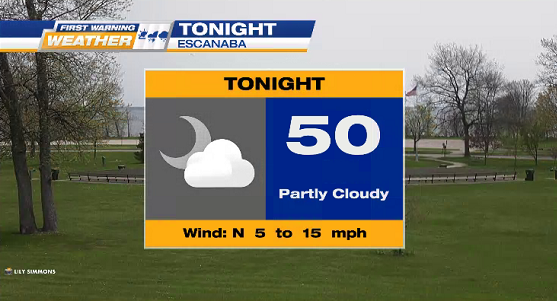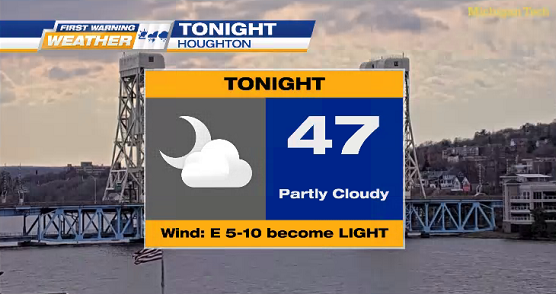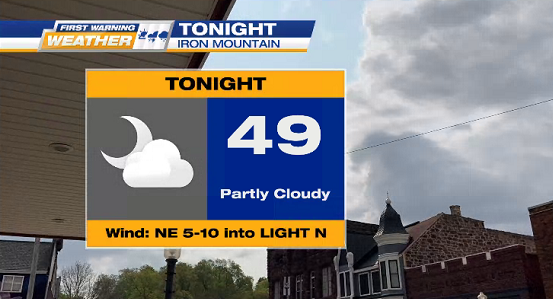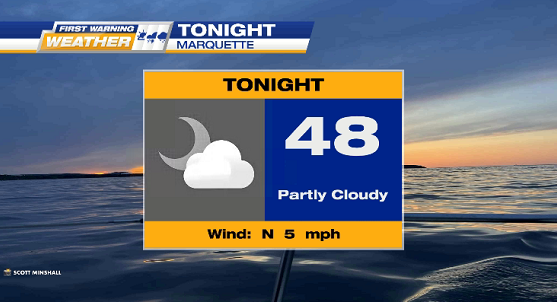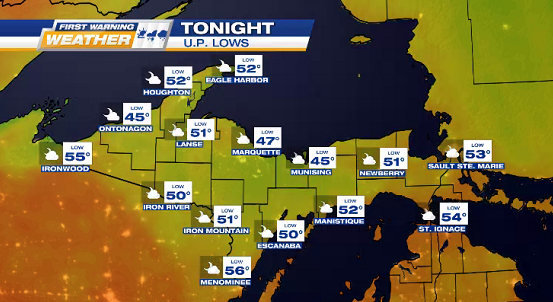 ---
TUESDAY partly-mostly sunny & highs 55° to 75°.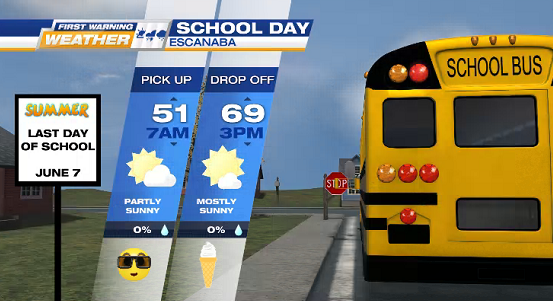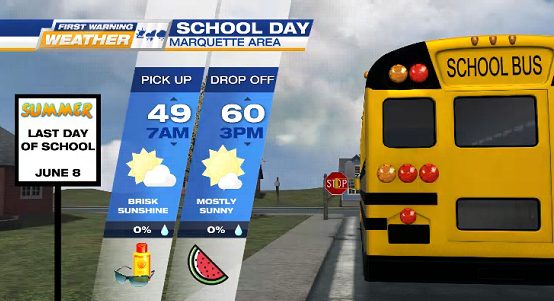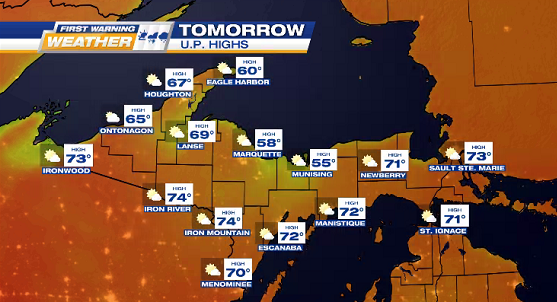 ---