We're expecting frost across the entire U.P. TONIGHT into EARLY THURSDAY MORNING hours, so bring in pets & cover plants.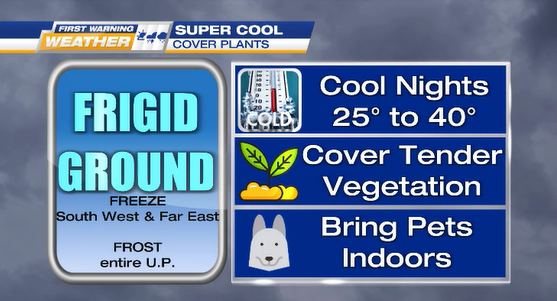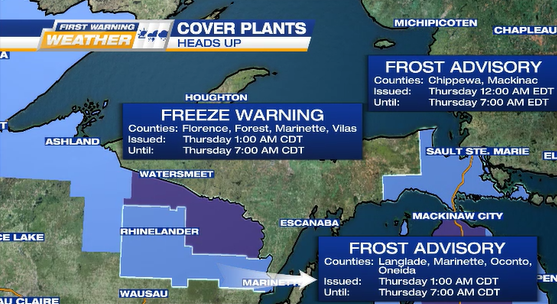 ---
FASTCAST 5-24-23 click here or on image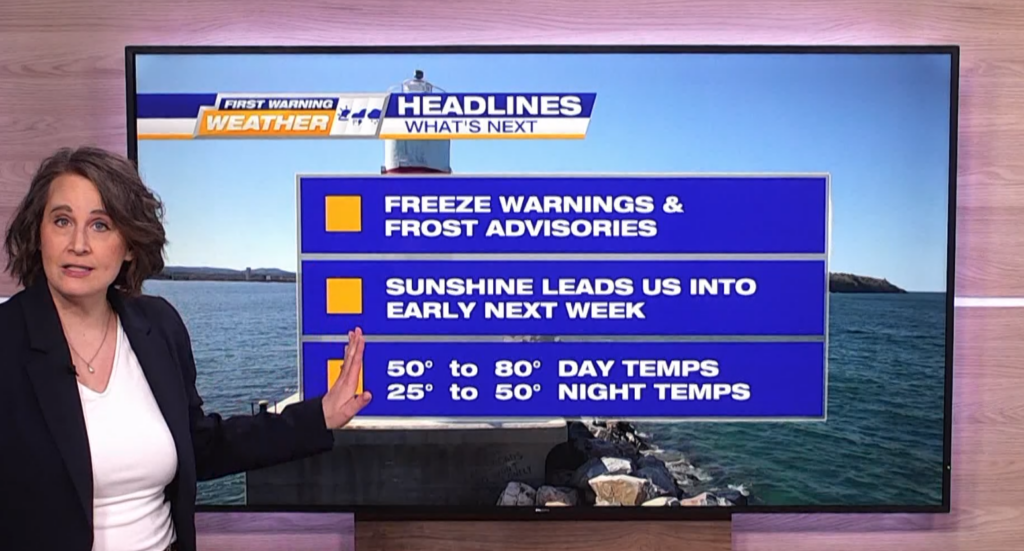 ---
WEDNESDAY NIGHT clouds head south leaving mostly clear skies & very frigid temps drop down to that 25° to 40° range.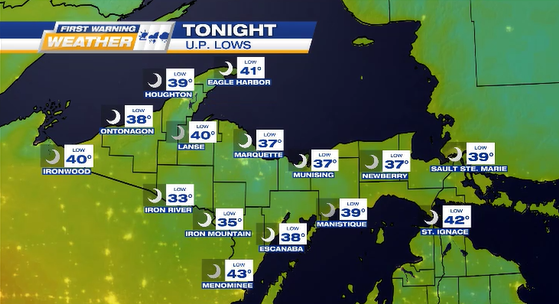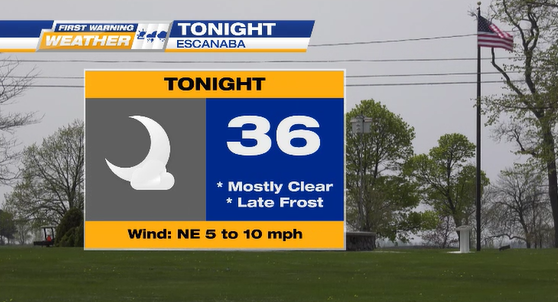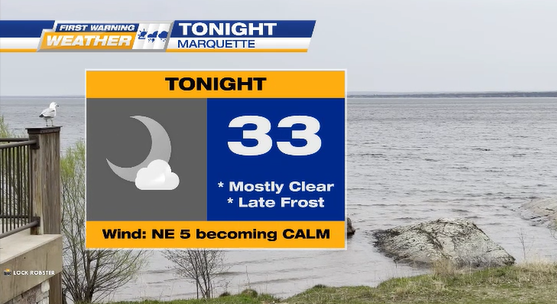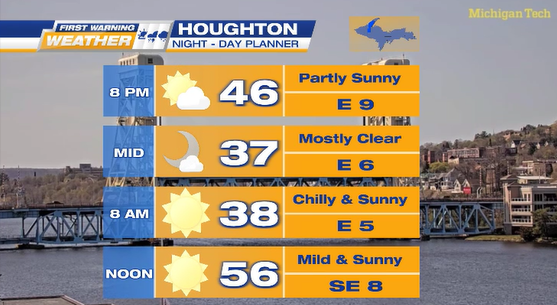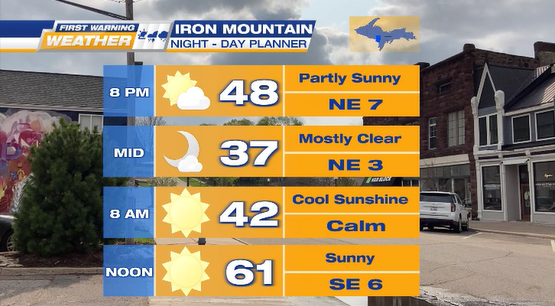 ---
THURSDAY abundant sunshine, no rain, & warmer temps mainly 55° to 75°.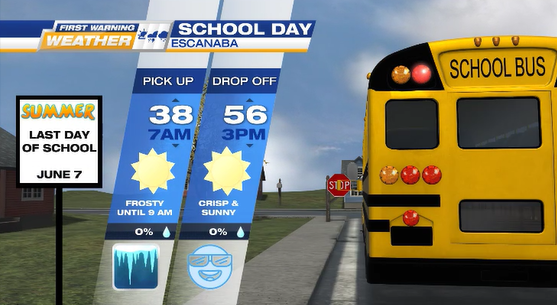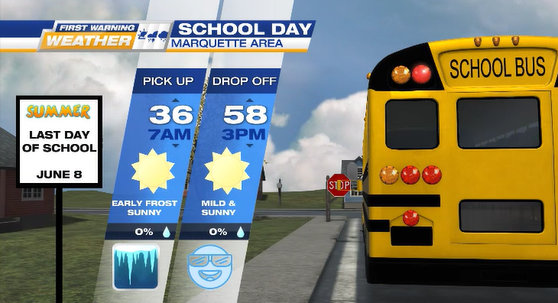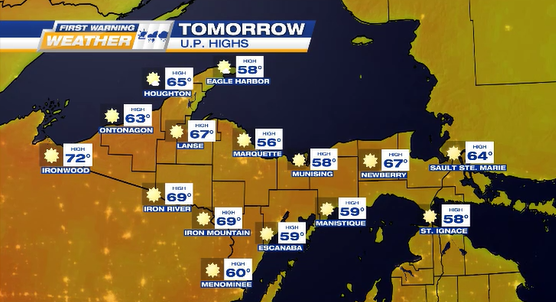 ---